Bebecar Prive Via+ 3 in 1 Travel System + Lie Flat Car Seat + Raincover & LA3 Kit, Pink Shimmer (Open Box)
Bebecar Prive Via+ 3 in 1 Travel System + Lie Flat Car Seat + Raincover & LA3 Kit, Pink Shimmer (Open Box)
Bebecar Prive Via+ Luxury Combination 3 in 1 Travel System in Pink Shimmer with a contemporary style and clean and simple lines.
The Via+ comes on a contemporary telescopic folding chassis with easy to steer wheels, reversible seat unit, T-Bob LA3 carrycot, LA3 Carrycot Safety Kit and a Raincover to fit both the Carrycot & the Pushchair
Bebecar supply beautiful prams that are engineered to extremely high specifications, offering the perfect combination of sleek design and flawless performance.
Each model is equipped with thoughtful features to make sure every journey is safe, comfortable, easy and enjoyable.
The Via+ is a luxury pushchair that has a contemporary style, with clean simple lines and folds to an extremely compact size with its specially-designed folding seat.
Bebecar products are made in Europe and are offered with a two year guarantee against manufacturing defect.
The fantastic Magic collection, is made from high quality "Panama Magic" fabrics, which contain a special anti-stain treatment. Thanks to its finish composed of billions of nanofilms, stains do not penetrate the outer fabric, allowing it to maintain its initial characteristics for everyday use and even after washing. Thus, light colours are no longer a problem and your Magic collection product will always remain with a fantastic look.
How and Why it Works?
Conventional stain protectors form a thin film over the fabric, causing tension on the surface and thus preventing water and oil molecules from penetrating the fibres. In its initial state the efficacy of this film is good but with use quickly diminishes. Friction and washing of textiles causes the film to break down and, just like a paper label, to peel off after only a few washes. Thus within a short space of time the surface tension is lost and stains are able to penetrate the fibres. More important, conventional stain protectors form a thick film over the fabric that stopsthe breathability of the textiles.
The Via+ pram includes chassis, carrycot with hood and apron, lie-flat and reversible seat unit suitable from birth with separate hood plus a raincover which fits both the pushchair seat and the carrycot.
Prive Collection

The new Prive Luxury collection is a tribute to sophistication and elegance. The combination of sophisticated technical fabrics with high quality leatherette allows the creation of unique models, specially designed for people who appreciate class and distinction.
What Does Open Box Mean?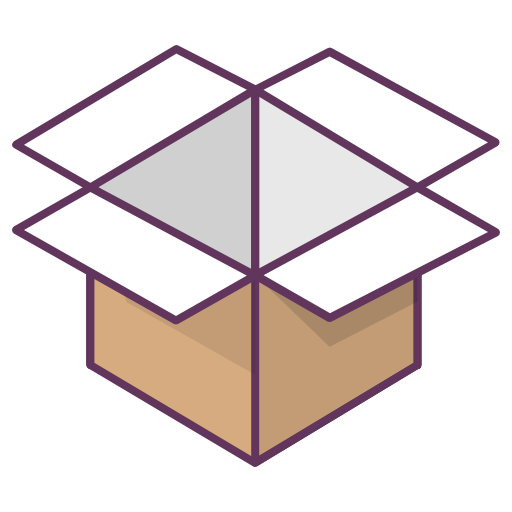 This item is an open box item. Open box products have either arrived into our store with damaged boxes or have been returned by a customer because they have changed their minds on the model or colour. It has been fully inspected by our quality control department and found to be in good working order and in a like new condition. The product might not be in the original packaging but is still un-used - hence the discounted price. All products have a full manufacturing warranty.
Includes
Fumé Rose and White Via+ chassis
Via+ IP Pushchair Seat unit with hood
T-Bob LA3 Carrycot with hood & mattress
Raincover to fit both the Carrycot & the Pushchair
LA3 Carrycot Safety Kit
Bebecar Easymaxi LF infant Group 0+ car seat
Pushchair

The Bebecar reversible pushchair seat units are approved and suitable from birth. The Via+ comes with the new IP seat that comes with a hood with mesh window. It can be fully reclined to a lie-flat sleeping position.
The seat hood fully extends to enclose the reclined seat. The backrest and footrest are adjusted independently, to suit your child as they grow.
The seat unit is fully reversible to let baby face in either direction. In the early months this allows that all-important eye contact with parent. As baby grows, the seat can be attached facing forwards, letting toddlers explore the world around them.
Suitable from birth up to 4 years.

Forward and rearward facing.
4 Position reclining backrest can be fully reclined to a lie-flat position, allowing the correct development of the baby.
2 Position adjustable footrest.
The hood for the seat unit is made in UPF50+ fabrics to offer excellent sun protection.
The pushchair seat hood is extendable and has a mesh window.
Ultra compact folding seat.
The large seat sides on the backrest are totally rigid to protect and allow the correct support of baby's head and cervical vertebrae.
Substantial padding in the seat unit ensures the maximum comfort for baby.
The bumper bar can be swung open or completely removed making it easy for you to sit your baby in the seat.
Adjustable 5-point safety harness. The soft padded chest and buckle pads ensure the baby is snug and secure when the harness is tightened for maximum safety.
The pushchair seat is easily and quickly removed from the chassis by simply grasping the seat on either side and squeezing the bars.
The chassis can be folded with the pushchair seat still attached.
The pushchair seat attaches to the chassis using the Easylock system. There are four support points to give maximum stability and a comfortable ride for your baby or toddler.
Carrycot

The new T-Bob LA3 carrycot has the perfect dimension and comfort for your baby.

All Bebecar carrycots are made in UPF50+ fabrics to offer excellent sun protection.
Approved to R44/04 to be used in the car with the included safety kit.
Suitable from birth.
Reclining backrest allows the natural posture of the newborn. This feature helps prevent the risk of suffocation by vomiting and improves breathing should the baby have a cold.
Integrated carry handle on the hood.
Fold down sun visor.
Mesh ventilation window in hood.
Foldable hood.
The ventilated carrycot base can be positioned in rocking mode to lull the baby to sleep.
The generous size of the carrycot provides baby with maximum comfort in the early months. The carrycot can be collapsed when not in use for easy storage.
The apron is zip-fastened for easy access.
The included inner cotton liner can easily be removed for washing.

The carrycot attaches to the chassis using the Easylock system. There are four support points to give maximum stability and a comfortable ride for your baby. To remove the carrycot from the chassis simply squeeze the button on the bottom of the base.
Chassis Features

The ergonomic leatherette coated handle is fully removable for truly compact storage.
The handle is height adjustable, for comfortable pushing whatever you or your partner's height.
Removable leatherette coated handle.

Clean-look, telescopic folding chassis.
Telescopic folding system for smooth opening and closing.
Easy lock swivel front wheel system operated from one touch of a button on the side of the chassis without the need to touch the wheels.
Easy to use linked brakes on rear wheels.
Rear wheels with ball bearings and adjustable suspension for a smooth ride.
Adjustable rear suspension. The softer position is used when baby is smaller and lighter, then adjusted as baby grows and becomes heavier to maintain a comfortable ride.
Two position adjustable rear suspension for a smooth ride as your baby grows. The softer position is used when baby is smaller and lighter, then adjusted as baby grows and becomes heavier to maintain a comfortable ride.
Front and rear wheels are easy to attach and detach, for more compact folding.
Front wheels have swivelling mono-arms with suspension and ball bearings for greater comfort and manoeuvrability.
Large basket with zip, to keep your items secure.
Fit the carrycot, pushchair seat or car seat easily, without adaptors.
The chassis can be folded with the pushchair seat still attached - so convenient.
LA3 Safety Kit

The safety kit is an invaluable asset for transporting your baby in the car, particularly on long journeys, if they are premature, or for newborns. The kit allows you to securely fix your carrycot to the back seat of your car, letting your baby lie flat while your drive - a safer and more comfortable way for them to travel, which supports their growing spine.
Easymaxi LF Group 0+ Lie Flat Car Seat
Maximum safety: From the very first journey your baby makes, you will want a peace of mind that he is both safe and comfortable.
The Easymaxi LF has a clever system that allows the seat backrest to be reclined to the lie-flat position. To recline, simply pull the fabric cushion of the seat forwards until it locks in position. To return to the sitting position, pull fabric cushion of the seat forwards and slightly lift then slide it back to its original position.

Designed with additional side protection, the Easymaxi LF infant car seat offers comfort and support, with excellent performance in an impact. It can be fitted directly into the car using the seat belts, or with an isofix base (available separately).
Features

Group 0+.

Reclinable backrest.
Side impact protection in the head wing and hip areas for improved resistance and maximum safety in case of lateral impact.

Rocking base.
Removable cushion insert.
One-pull, three-point safety harness.

Adjustable and detachable hoods made in UPF50+ fabric to offer excellent sun protection.
Carry handle can be folded backwards for easy access to your baby.

Can attach to the Bebecar chassis without the need of additonal adaptors.
Luxurious seat padding provides extra comfort, and the car seat fabric can be removed for washing.
The Easymaxi car seat can be fitted straight into a vehicle with the seat belt, or you can choose a base (available separately) for faster fitting.

Approx. car seat weight: 5.2 kg.

Approved to ECE 44/04.
Specifications
Chassis dimensions open
W 60 x H 97 x D 98cm
Chassis dimensions folded
W 60 x H 83 x D 30cm
Carrycot internal dimensions
37 x 78cm
Number of wheels
4
Product guarantee
2 years
Chassis weight
8.8kg approx.
Carrycot weight
6.3kg approx.
Pushchair seat weight
3.8kg approx.
Car seat weight
5.2kg approx.
Bebecar offer a full 2 year warranty, on all manufacturing faults.
Manufacturing faults on accesories and wheels are covered for 6 months.