Babystyle Oyster 3 Special Edition Luxury 7 Piece Travel System Bundle, Pink Rose (Open Box)
Babystyle Oyster 3 Special Edition Luxury 7 Piece Travel System Bundle, Pink Rose (Open Box)
The revolutionary Special Edition Oyster 3 Luxx pushchair in Pink Rose, part of the Designer Collection - expertly crafted by BabyStyle
Awarded a Which? Best Buy in the Pushchair Category 2020, winning Gold for Best Pushchair 2019 (Made for Mums) and voted Best Travel System 2019, by Mumsnet, the Oyster3 is simply revolutionary. Folding with the seat attached in both directions makes life practical and easy whether travel with and storing for use later on.
Benefiting from all the excellent features of the Oyster 3, but with the advantage of enhanced design, the Special Edition Pink Rose features a soft pink fabric with rose print interior. The beautiful roses line the carrycot mattress and hood lining, the seat harness, changing bag interior, changing mat, and car seat inserts. Subtle but unique in its design, the Special Edition Pink Rose is only available at select stores, so you'll be sure to stand out from the crowd.
What Does Open Box Mean?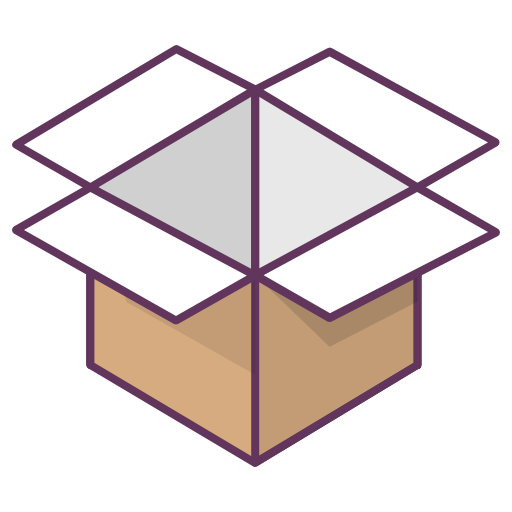 This item is an open box item. Open box products have either arrived into our store with damaged boxes or have been returned by a customer because they have changed their minds on the model or colour. It has been fully inspected by our quality control department and found to be in good working order and in a like new condition. The product might not be in the original packaging but is still un-used - hence the discounted price. All products have a full manufacturing warranty.
Includes

Oyster 3 City Grey Chassis with leatherette handle & spacious shopping basket
Oyster 3 Seat Unit with leatherette bumper bar, UV 50+ hood with ventilation & stitched in sun visor
Oyster 3 Carrycot with hood, apron, raincover & mattress
Pushchair Raincover
Oy3 Multi Car Seat Adaptors
BabyStyle Capsule Infant i-Size Car Seat in the matching design

BabyStyle Duofix i-Size Base
Matching Footmuff

Matching Changing Bag
Larger Stroller, smaller fold.

In a world where space saving engineering is key, the Oyster 3 may be larger than the oyster 2: it sits higher, has a larger footprint, larger turbine wheels and even takes a 22kg child; But making life easier, the Oyster 3 fold is exceptionally compact for it's size and it folds with the seat unit attached. There is also a retractable carry handle making it easier to handle, whether storing away or on public transport.
Versatility

This is a stroller that in pushchair mode, will fold with the seat attached in both the forward and rear-facing positions. Removing and refitting the seat is both easy and ergonomic. The seat also has a full 'lie-flat recline' making it suitable from birth. It comes with a 5-point harness with shoulder pads and a headrest for extra comfort, and an extendable UV 50+ canopy, a pull-out sun visor and ventilation for hot summer days.
Design Engineering

The beautifully crafted Oyster 3 chassis includes a hand-stitched leatherette bumper bar and handle, which features a telescopic adjustment design. BabyStyle have integrated an ultra-smooth ride with new larger turbine design wheels housed by ER-foam filled tyres that are both highly durable and puncture-free. Oyster 3 also features a softer suspension for multi-terrain outings as well as swivel front wheels, which are lockable via a single switch.
What's really impressive about Oyster 3 is the fact the seat unit grows with the passenger from baby to child; there are two release buttons on the edge of the hood that when pressed simultaneously allows the parent to adjust the height of the canopy and harness without touching the straps.
Features
Oyster 3 Stroller

Suitable from birth to 22kg.
Multi-position, lie-flat seat which can be rear or forward facing.
Spacious seat unit.
5-point safety harness with padded shoulder pads
UV 50+ hood with ventilation and pull out sun visor
Hood & harness height can be adjusted to suit a growing infant.
Button adjustable calf rest - footwell can be popped outwards for additional comfort.
Height adjustable handle.
Pushchair can be folded with seat unit attached in both directions.
Spacious and ventilated shopping basket.
Front swivel front wheels with one-click locking mechanism.
Unique turbine wheel design for a precision finish.
Foam filled PU tyres & all-round suspension for a smoother all-terrain push.
Oyster 3 Carrycot
Combine the carrycot with the Oyster 3 pushchair to create a stylish, lie-flat protective pram suitable from birth up to 6 months approximately.

Suitable from birth - 6 months approx.
Rocker base with stabilisers.
Designed to coordinate with your Oyster 3.
Comes complete with a comfortable mattress, apron & raincover.
Capsule i-Size Infant Car Seat

Suitable from birth, the Oyster Capsule (i-Size) has an easily adjustable harness and headrest, an integrated sun canopy and features a side-impact defence system for optimum protection in the event of a collision.

The seat also utilises 'click 'n' go technology' and features intuitive release buttons which allow the Capsule Infant (i-Size) to be interchanged between the Duofix Isofix Base and the stroller – a perfect Travel System.
Removable head & body hugger (newborn to approx. 3 months)
Removable newborn wedges
Press release & a one-pull safety harness
Shoulder & crotch harness pads
Harness & headrest adjustment
Sun canopy for shade
Removable & washable cover
Luxurious co-ordinating fabrics
Fits with seat belt or on Duofix Isofix Base
Suitable from 40cm to 83cm (birth – 15 months approx.
Weight capacity – up to 13kgs
Specifications

Suitable from 40cm – 83cm - (Birth to approx. 15 months)
Maximum Weight Capacity: 13kg
Dimensions: W36 x D69 x H44cm
Weight: 4.3kg
Duofix i-Size Base

Designed to offer optimum safety performance, comfort and convenience, the Oyster Duofix i-Size is an Isofix base that is compliant with the latest regulations in European car seat safety (i-Size - ECE R129).
As an Isofix base offering click 'n'go convenience, the Duofix i-Size is easy to install and employs a red to green notification system to ensure a secure fit.
For stability, the base has an adjustable leg, which can be folded in for storage as well as a rebound bar which is designed to prevent upward movement and excessive pivoting in the event of an accident.
Compatible with:Oyster Capsule Infant (i-Size) - 40cm - 83cm (included),
Specifications
Chassis dimensions open
L94 x W57 x H102 cm
Chassis dimensions folded
L71 x W37 x H57 cm
Handle bar height
102 – 112 cm
Seat dimensions
Fully reclined (L85, W30cm)
Suitable from
Birth - 22kg
Carrycot suitable from
Birth - 9kg
Number of wheels
4
Pushchair weight
11.75kg
Carrycot weight
4.3kg
Babystyle products are covered with a 2-year warranty against manufacturing faults and defects from date of purchase. Visit babystyledirect.co.uk to register your product.